I'm Yael Saranga, a printmaking artist based in Mazkeret Batya, Israel.
You are invited to browse through my website, discover the world of printmaking, enjoy the unique prints exhibited in my gallery and online shop, and purchase original artwork to decorate your home or as a gift.
You are also welcome to visit my studio (please contact for appointment) and register to printmaking classes held in my home-based studio.
For updates about new works, exhibitions etc., please join my Facebook group.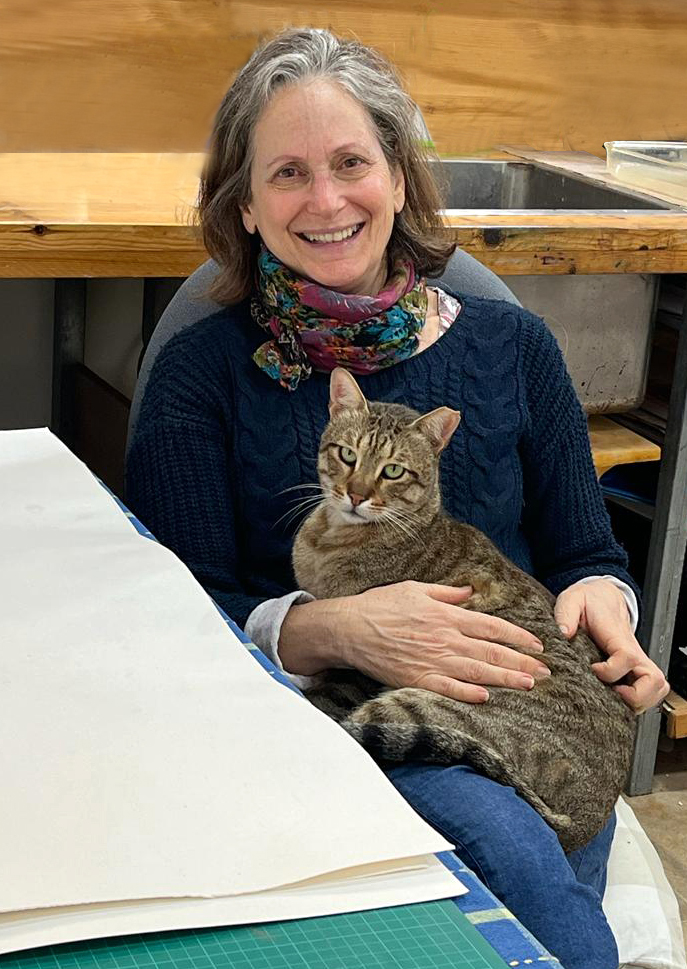 אני יעל סרנגה, אמנית הדפס הפועלת במזכרת בתיה.
אתם מוזמנים לגלוש באתר האינטרנט שלי, לגלות את עולם הההדפס האמנותי, להתרשם מיצירות הדפס ייחודיות המוצגות בגלריה ובחנות שלי, לרכוש עבודות אמנות מקוריות לקישוט ביתכם או כמתנה.
כמו כן, אתם מוזמנים לבקר בסטודיו (אנא צרו קשר לתאום מראש) ולהירשם לסדנאות הדפס אמנותי.
לעדכונים בנושא עבודות חדשות, תערוכות ועוד, אתם מוזמנים להצטרף לקבוצת הפייסבוק שלי.